Google Products such as Data Studio, Google Analytics and Google Tag Manager require a Google Account to gain access.
If you try and add someone without a Google account you will be prompted with this error; "Unable to add users. This email doesn't match a Google Account. Please fix these issues in order to proceed."
Some businesses allow employees to use personal Gmail accounts to get around this. However, personal Gmail accounts can both look unprofessional and make it unclear which organization has access to data. Though there are a few extra steps, we encourage all users to have access to the Google products that we use to extend transparency and allow for a more seamless work environment for all teams.
How To Link Your Non Gmail Account with Google
Step 1 – Click here: https://accounts.google.com/signup to create a new Google Account. When asked to create a username, select 'Use my current email address instead':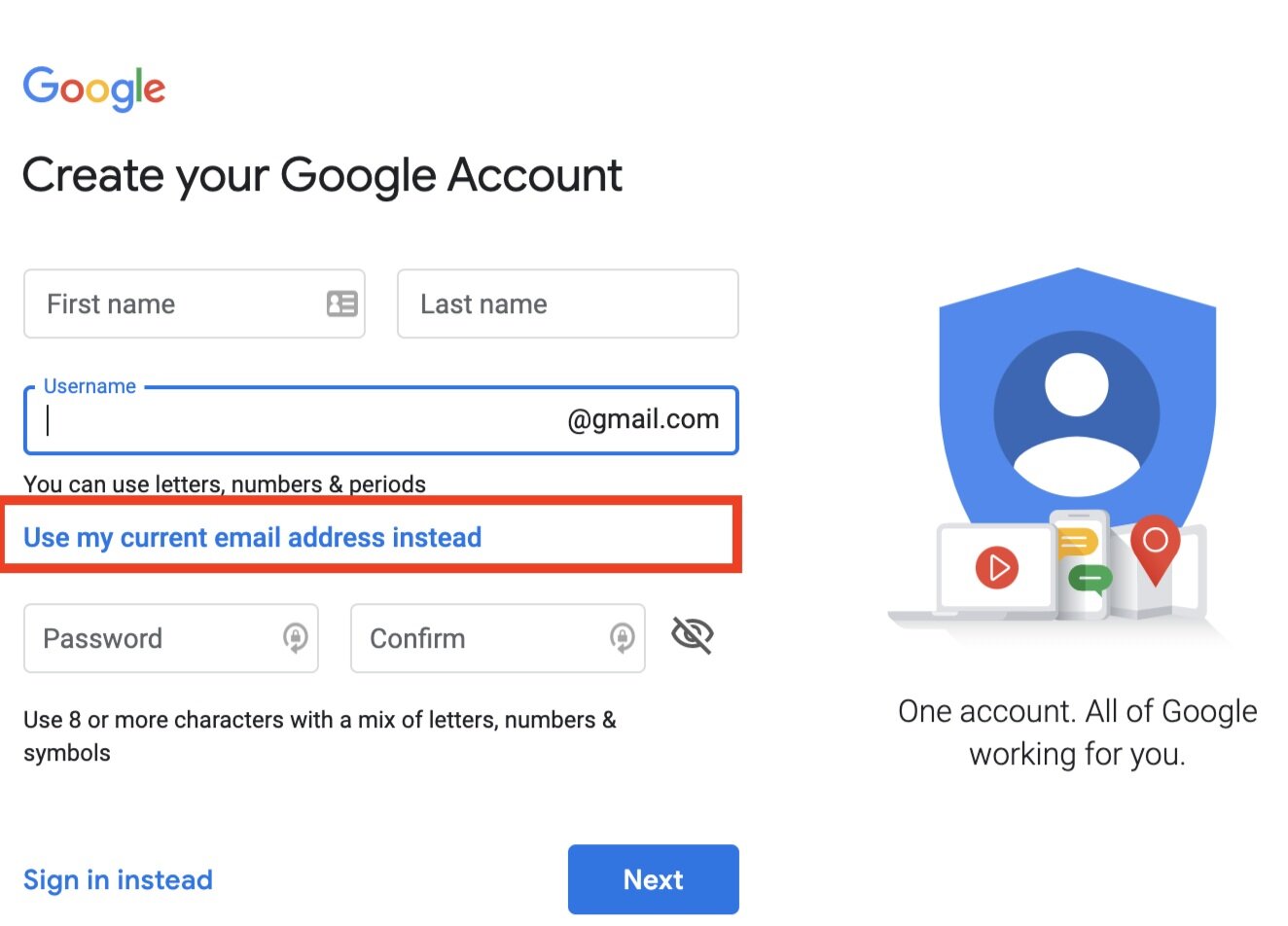 Step 2 – Enter your first name, last name and work email address. Choose a strong password, confirm password and click next. Remember this password as that will be the password you use to access the required Google Products.
Step 3 – You will be emailed a verification code to your work email address. Enter this code into the verification box and click Next.
Step 4 – Fill out the required personal information, click 'Next' and accept the T&C's:
Step 5 – Your work email address is now successfully associated to a Google Account. Contact your Google Product administrator to grant you access to Google Products such as Data Studio, Google Analytics & Google Tag Manager.